–, 2023
Orpheum / Nuremberg / Germany
About border:none
border:none is a small non-profit conference spinning out of the web community, dedicated to finding modern ways of thinking, designing and creating desirable futures.
We started border:none as a one-off project in 2013 and now, after exactly 10 years, we are returning to the origins: the same place, the same time, the same price and the same speakers as back then*. The question we ask ourselves: How has the world around us changed in the last 10 years? Where are we today?
a second conference day and twice as many speakers — with a special focus on diversity.
While much will be the same as in 2013, there are also a few big changes: This time there will be
The organizers (and a bit of background)
Joschi Kuphal

Marc Thiele
Joschi first saw Marc on stage at his beyond tellerrand conference in Düsseldorf in May 2013. For Joschi it was his first conference visit ever. Deeply grateful for the experience, he contacted Marc a few days later. Both were involved in the Open Device Lab community at the time, and so the two decided to organize a meetup for ODL administrators together. To draw more attention to the meetup, Marc suggested organizing a "mini-conference" as an appetizer beforehand: The idea of border:none was born.
With only 2 months to plan, prepare and sell tickets, the two embarked on the adventure together — without ever having spoken face to face until the evening before the conference! How crazy would you have to be to be able to spontaneously lure ~200 participants to a brand new, completely unknown conference in the event no-man's land of Nuremberg (where Joschi is based)?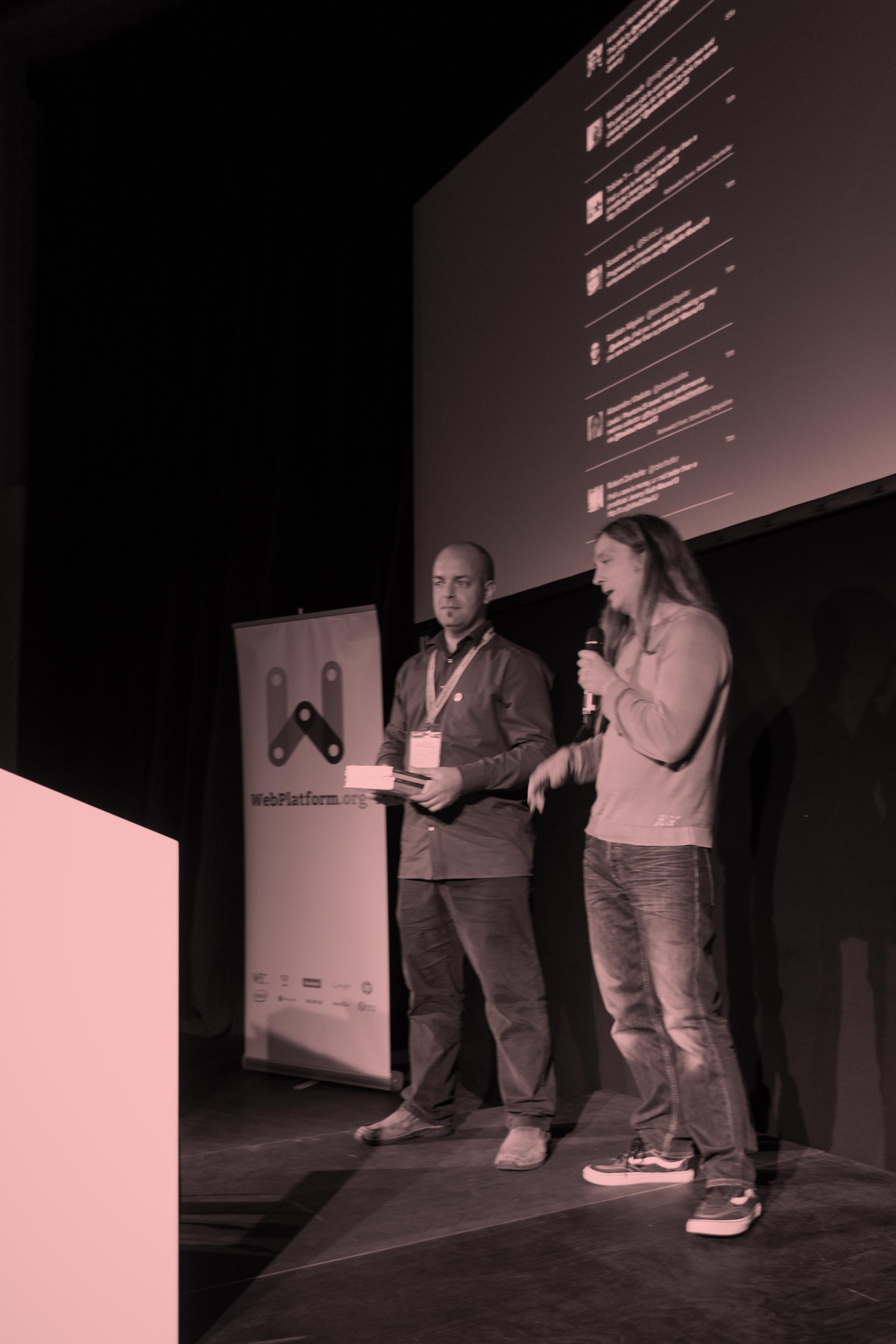 border:none 2013 became a huge success. Run as a non-profit event for only € 30 per person and embedded in the Nuremberg Web Week (aka Nuremberg Digital Festival), the tickets were sold out after only 2 weeks. Joschi and Marc received overwhelming encouragement, were supported without hesitation by 7 fantastic speakers and equally committed sponsors, and were still being badgered on the conference evening to make border:none a regular event. Such success was only made possible by the great community that gave the crazy project a chance and followed Joschi and Marc's call to Nuremberg.
Everyone who was there remembers border:none 2013 as an extraordinary event. And so it happens that Joschi and Marc — after 10 years of joking "We should actually do that again one day!" — really want to try again. So many things have happened in these 10 years: In our industry, in our lives, in our world. So why not re-invite the same speakers from back then, to the same place, and get their perspective on that time gone by, and on the future?
Join us on this journey through time and through the friendship that has connected us ever since. Become part of border:none 2023.
Schedule
9.00 am

Registration

10.00 am

All Monsters Are Human

Andre Jay Meissner

10.45 am

Break

11.00 am

11.45 am

Break

12.00 pm

Thank God it's not 2013

Piccia Neri

12.45 pm

Lunch Break

14.15 pm

Less Afraid: A Decade of Transformation and Creative Evolution

Adah Parris

15.00 pm

Break

15.15 pm

The meaning of life … for a web developer

Bastian Allgeier

16.00 pm

Break

16.30 pm

17.15 pm

Break

17.30 pm

Of Time And The Web

Jeremy Keith

Get Together
9.00 am

Registration

10.00 am

Full Circle Moment

Aya Jaff (video)

10.45 am

Break

11.00 am

"It's cold, but great afterwards!" - Cold water swimming: a crazy, risky trend or healthy lifestyle?

Dagmar Dahl

11.45 am

Break

12.00 pm

Design KPIs: How To Measure UX And Show Impact of Design

Vitaly Friedman

12.45 pm

Lunch Break

14.15 pm

Thinking Inclusion with Molly

Molly Barnes

15.00 pm

Break

15.15 pm

16.00 pm

Break

16.30 pm

Do we have to reinvent the wheel?

Vasilis van Gemert

Get Together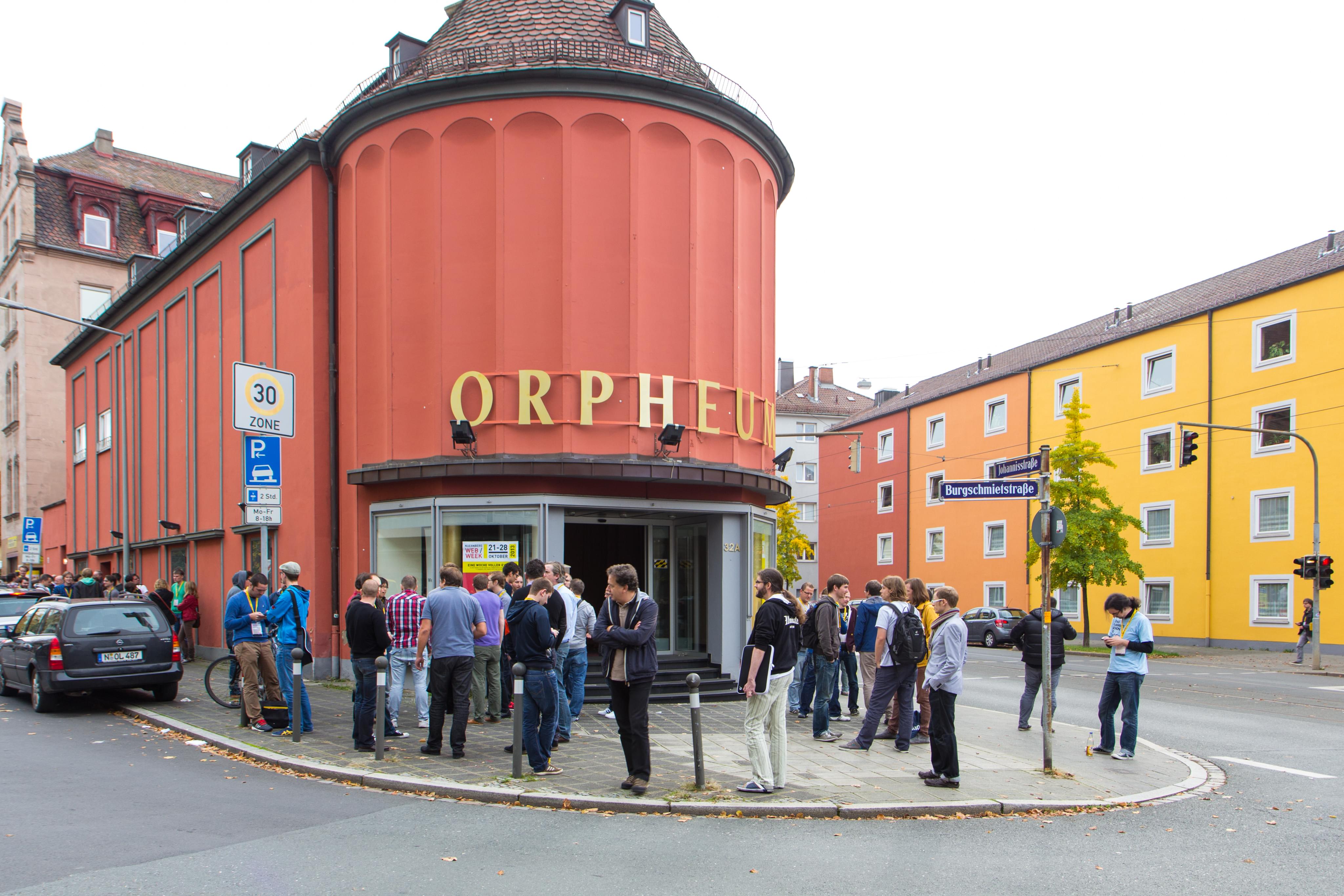 Location
The venue: Orpheum-Lichtspielhaus
The historical Orpheum was built in 1910 as a glamorous cinema in the St. Johannis district of Nuremberg. Heavily damaged in the second world war, it got restored and re-opened in 1948. The triumphant advance of television sets forced the cinema to cease operation in the 60s. Since then, it has been a supermarket most of the time, finally ending up as a ruin in the late 90s. After being restored in 2010, again, it has been sporadically used as an event location. Since immediately after our border:none 2013 mini-conference, the Orpheum has served as a permanent venue for regular music events.
Adresse
Johannisstraße 32a
90419 Nürnberg
Get your ticket
We are delighted that you want to join us and make border:none 2023 as awesome as we believe it's going to be. Tickets will be available as of Tuesday, April 18th, 2023 at around 8 a.m. CEST via Tito. Payment methods are credit card or invoice. In case the form below is not visible or not working for you, please use this link to get your conference ticket.
As you can imagine, € 30 per ticket won't even remotely cover our expenses — so we fully rely on your support. Our tickets are donation based, which means that you're more than welcome to pay as much on top as you can afford. We'll do our best to provide a proper live stream during the event, but please note that this is not an online-only event and you will only get the full experience when joining us in presence at the Orpheum in Nuremberg.
Sponsors
Oh yes! We need them. Lots of them — as you can probably imagine if you've already glanced at the ticket price. We'll start actively searching for them soon. But in the meantime, if you have an idea or would like to get involved yourself, please get in touch with us right away. Every contribution helps, no matter how small. 🙏🏽
insertEFFECT is a leading provider of excellent software solutions for sustainability and mobility. We help our customers prepare for the future by developing digital solutions that are greener, more contemporary and more equitable. We are proud to be a sponsor of this year's border:none.

With CAAT we simplify testing for accessibility.Test efficiently with step-by-step guidance according to your chosen guideline.Create a test report or export with a single click.CAAT is developed by mindscreen.We have been specialists in digital accessibility for 20 years.We have created an accessible and comprehensive tool for our daily work and for everyone who cares about accessibility.

and more to come...